info
This feature is only available in the Live mode Dashboard and is not available in Test mode.
If you have xenPlatform enabled on your account, you can invite team members to your accounts and grant specific permissions for the selected accounts based on their role. Only members with the Admin permission can have access to this feature.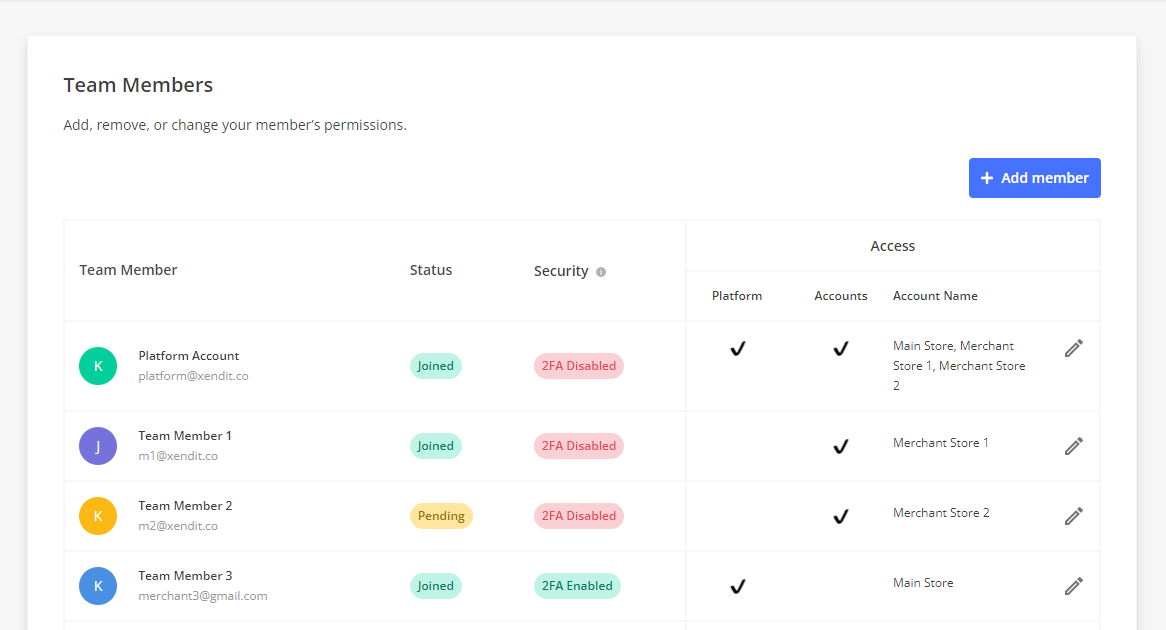 All of your team members that have access to your platform account or any of the accounts you have created will be visible in this Team Members page.
Inviting a new team member
You can start inviting new team members using the + Add member button on the top-right of the Team Members page.
Enter the email address of the team member you want to invite, then click Next
Select the account you want this team member to get access to
Select the permissions that this team member will have for the chosen account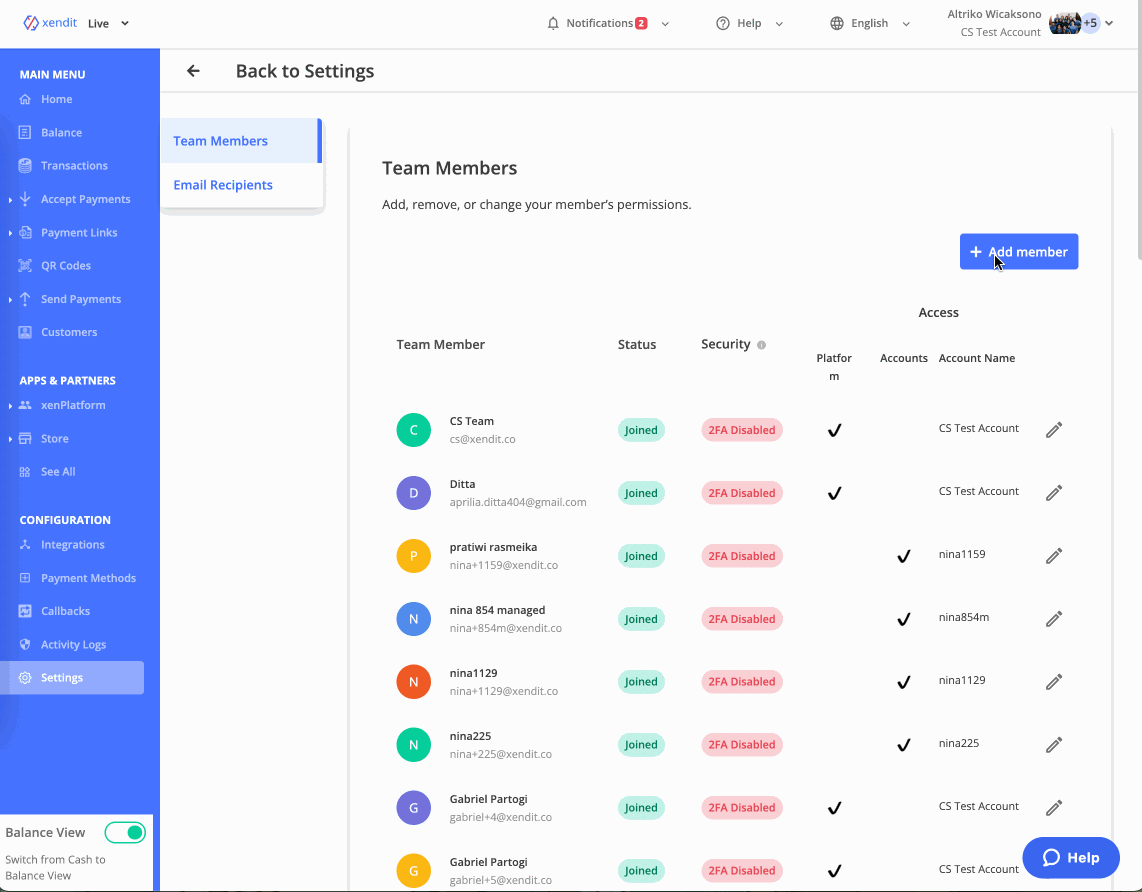 Alternatively, you can invite a team member to your accounts from the xenPlatform accounts page:
Find the account you want the team member to access
Click on the options button on the right, and select Add member
Editing and granting access for existing team members
From the Team Members page, you can click on the Edit button for any existing team member. From this team member details page, you can:
Invite your team members to more accounts
Edit your team member's permissions on each account
Remove their access to each account
Permissions available on xenPlatform accounts
The permissions you can grant differ slightly between the two account types:
| Permission | Managed | Owned |
| --- | --- | --- |
| View | ✅ | ✅ |
| Edit | ✅ | ✅ |
| Approve | ✅ | ✅ |
| Admin | ✅ | ✅ |
| Developer | ✅ | ❌ |
| Withdraw | ✅ | ✅ |
| No balance | ✅ | ✅ |
The Developer permission is not available for Owned accounts, hence these accounts will not be able to generate their own API keys or set their own callbacks. The Platform can use their API keys instead to set callbacks for Owned accounts via API.
Please refer to the Needs table in the previous page for details on what permissions are needed for different functionalities.