How It Works
Payout Link Initiation
After the recipient receives the payout link via email, they need to fill in their bank details and complete a verification to trigger disbursement initiation. Below are the information that the recipient need to fill in:
| Field | What to Fill |
| --- | --- |
| Destination Bank | The bank name of the recipient's bank account. Recipient may choose from 140+ banks and e-wallets providers. See the list of supported banks and e-wallets here |
| Account Number | Recipient's bank account number |
| Secret Password | The secret password that was sent in the payout link to the recipient's email |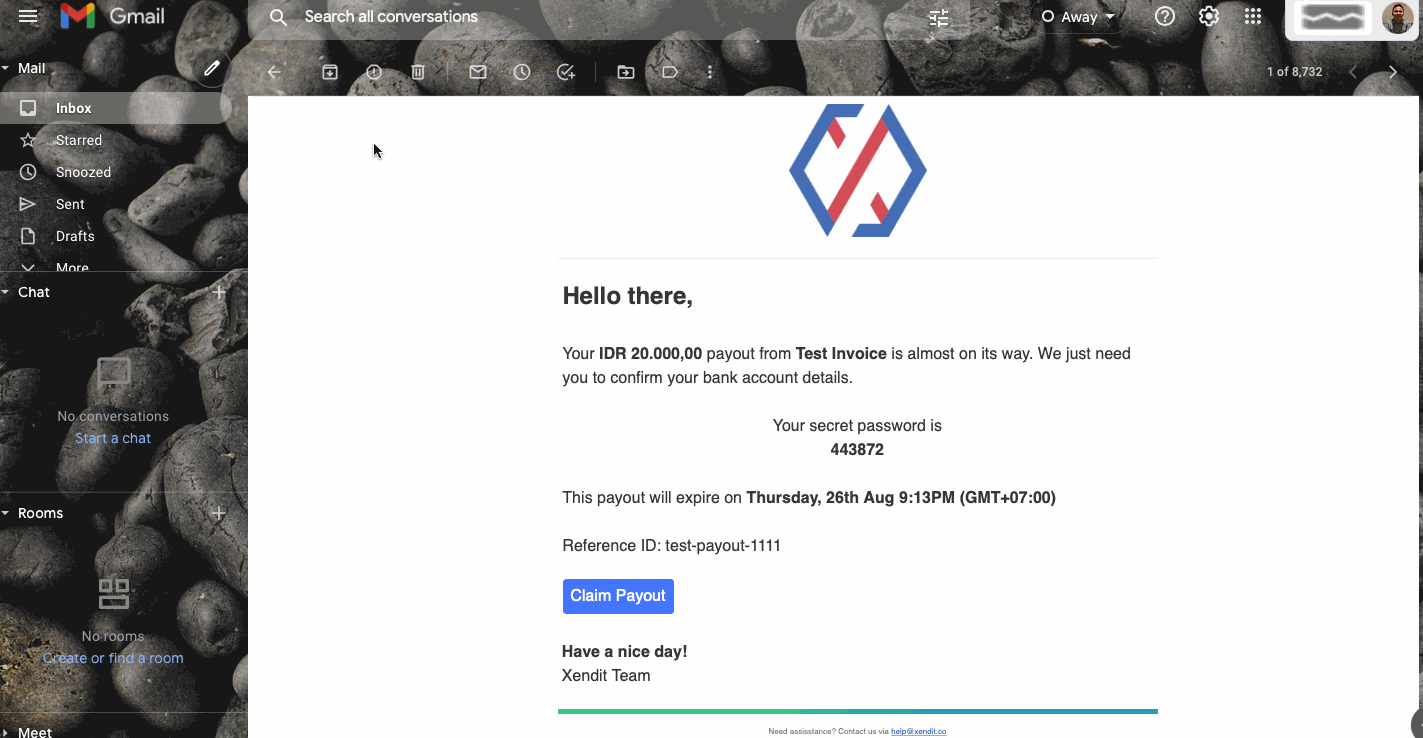 Payout Link Tracking and Notification
When your customer has submitted their account detail and verified payout using secret key, a payout link will be initiated. Your customer can track the payout progress in the payout link UI.
Once payout is completed, Xendit will send receipt notification to your customer's email
When payout is failed, you have to recreate the new payout link for your customer and inform them to try again. Payout link can fail due to insufficient balance on your xendit account or destination account is invalid. See failures in payout / disbursements execution for further detail
Your customer can also monitor the payout from their bank account or e-wallet by using Xendit identifier to find the transaction. See Disbursements / Payout Tracking and Notifications for more detail.
Last Updated on 2023-06-30