Credit / Debit Cards
Despite only ~2% of Indonesians owning credit / debit cards, these remain important payment methods to provide your customers with a complete payments suite. Credit cards are often the preferred method of payment for tourists or foreigners resident in Indonesia, and the convenience of credit card payments helps remove points of friction in the payment process.
Xendit enables you to seamlessly charge local and international credit / debit cards that are on Visa, Mastercard, and JCB. We build our integrations to optimize card acceptance rates for all the cards that we help you accept. To date, we've charged cards from over 100 countries.
Why Use Xendit for Cards?
On top of having leading acceptance rates for domestic and international credit / debit cards, as well as robust fraud detection systems, our suite of Cards features includes support for:
Types: One-time and recurring payments
Verification: Perform a $0-authentication to check that a card is activated and enabled for e-commerce
Authentication: Dynamic 3D Secure for increased acceptance rates
Merchant ID routing: Optimize your available MIDs for better acceptance rates and lower fees
Our card processing system is protected by the same fraud detection and prevention systems used by Visa. Like our other payment methods, all cards transactions are reflected in the Xendit Dashboard.
Cards Payment Flow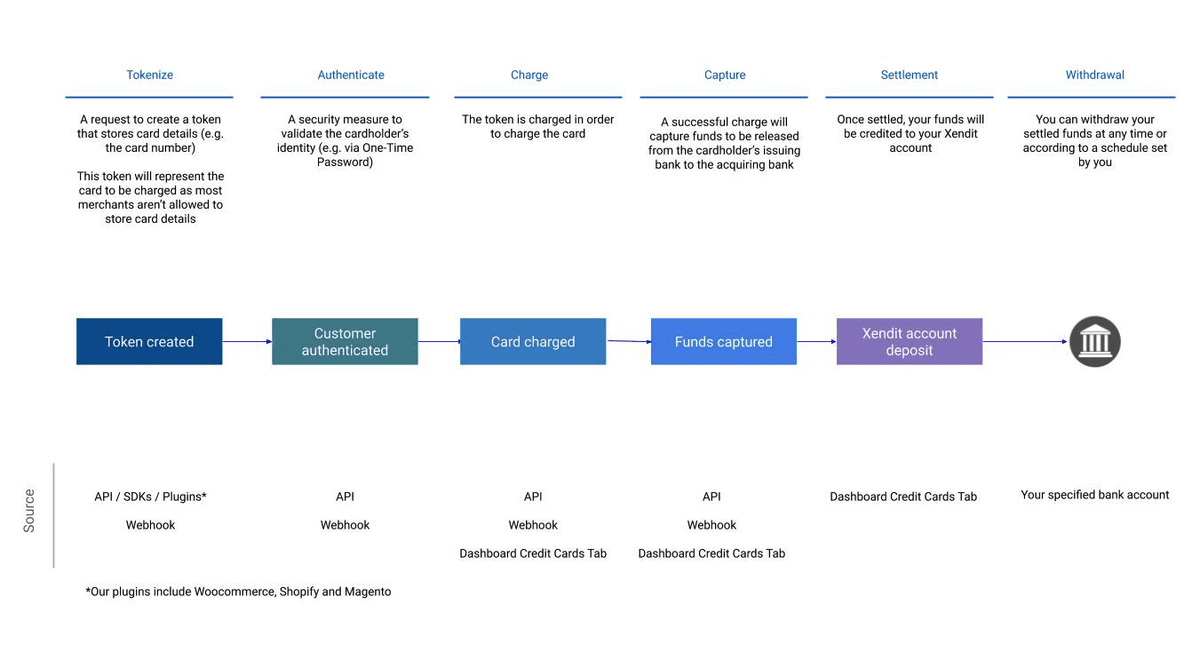 Getting Started
The two main methods of accepting card payments with Xendit are:
XenInvoice
Please see the Invoices section for more information on payment methods via the Invoice product
Cards APIs
Please continue to the onboarding & activation section
Last Updated on 2023-05-19